Over the past five years, I've traveled to over thirty different countries and lived for at least a month in each of them. 
Many people do the same, but my definition of living in a new place is probably a bit different from the average one. 
I don't meet other travelers, I'm not trying to find people from my home country, and I'm not eating the supposedly safe food I'm used to.
Rather, I'm always trying to immerse myself into the local culture: learn at least a few words in a local language, walk everywhere, meet local people, eat local cuisine, and learn about the place not just from the travel websites, but directly from the people that live there. 
That way, I can understand the place, the culture, and people on a far deeper level, while learning much more about myself in the process.
Here are the things that I've learned over the past five years of exploring the world and myself.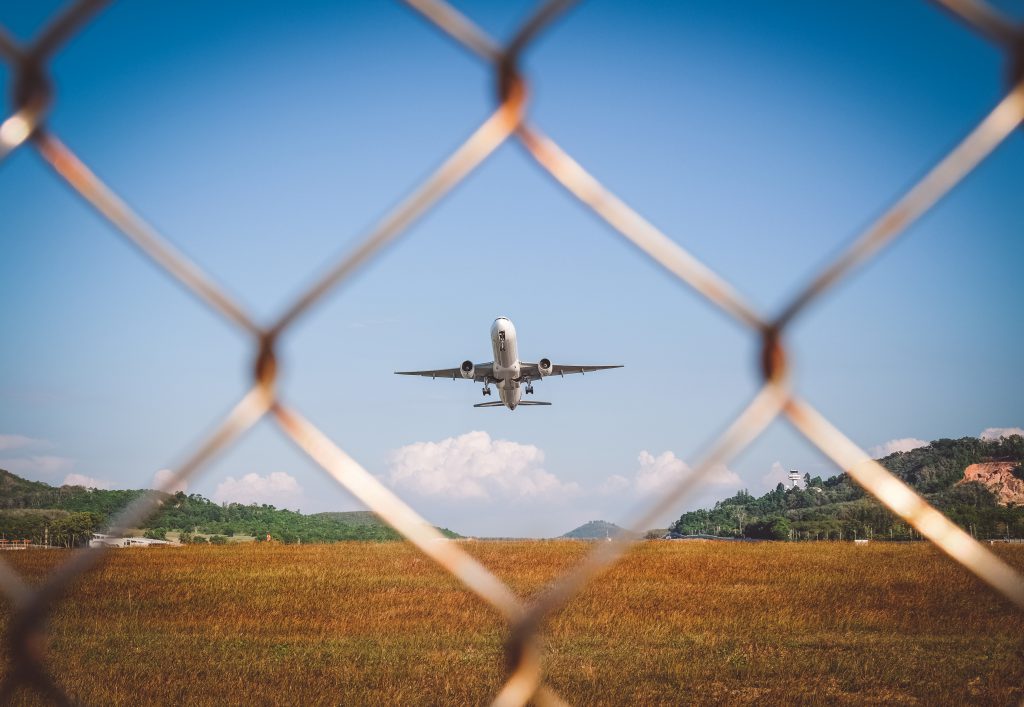 1. People are pretty much the same everywhere in the world. 
It doesn't matter which part of the globe they live in, their religion, and which language they speak. Most people are just like you and me, with more or less the same problems, aspirations, and values. The sooner you can understand that the better your travels will become. 
2. Every country can be a new life.
You can try on a whole new personality in every country you visit. It's challenging to build a new self around your family, coworkers, and old friends. The familiar places trigger the thought habits of the old you. This is why getting out of your comfort zone makes room for growth.
When you're in a totally new context, surrounded by new people that never met you, you can be whoever you want and try on a whole new and unique personality. 
There's a chance you may end up finding something more suitable than the old skin that was projected mainly on you by your old environment.
3. Learning and speaking even a few sentences in a new language can help open some new and unexpected sides of your personality. 
I noticed that language has an enormous influence on people's character. The more facial muscles you need to engage in speaking the language and the wider you have to open your mouth, the more open you generally tend to be. And vice versa. 
Examples? All Slavic languages can be spoken with the mouth almost closed, while you have to actively engage almost every facial muscle to speak proper American English. And the people are more closed off or open, respectively. The same goes for Brazilian Portuguese versus European Portuguese.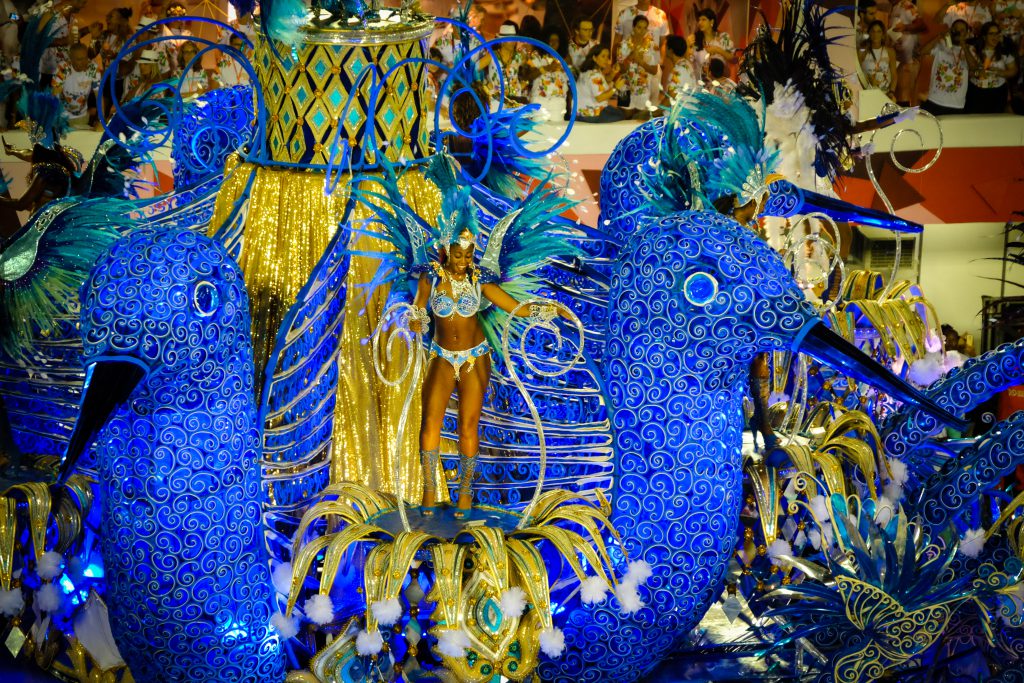 4. "Hell Yes or Hell No" rule doesn't always work when traveling.
The best places I went to, the best experiences I've had, and the most interesting people I've met weren't always a "hell yes" decision. In most cases, I've had doubts or straight up didn't want to do that, go there, or meet with someone. 
If you have a chance to do something you haven't done before, or to see a new place, just do it, it's not a life or death decision, but it could as well be one of the best in your life.
5. It's generally safe in most places in the world. 
I've heard many warnings and safety concerns when I went to Medellin, Cape Town, or Mexico City. 
You'd be surprised, but the only two places where I felt unsafe and something has actually happened were the small town in Russia and San Francisco. 
Use your common sense, be confident, act as you belong, and don't flash any expensive items – 99.9% of the time, you'll be okay.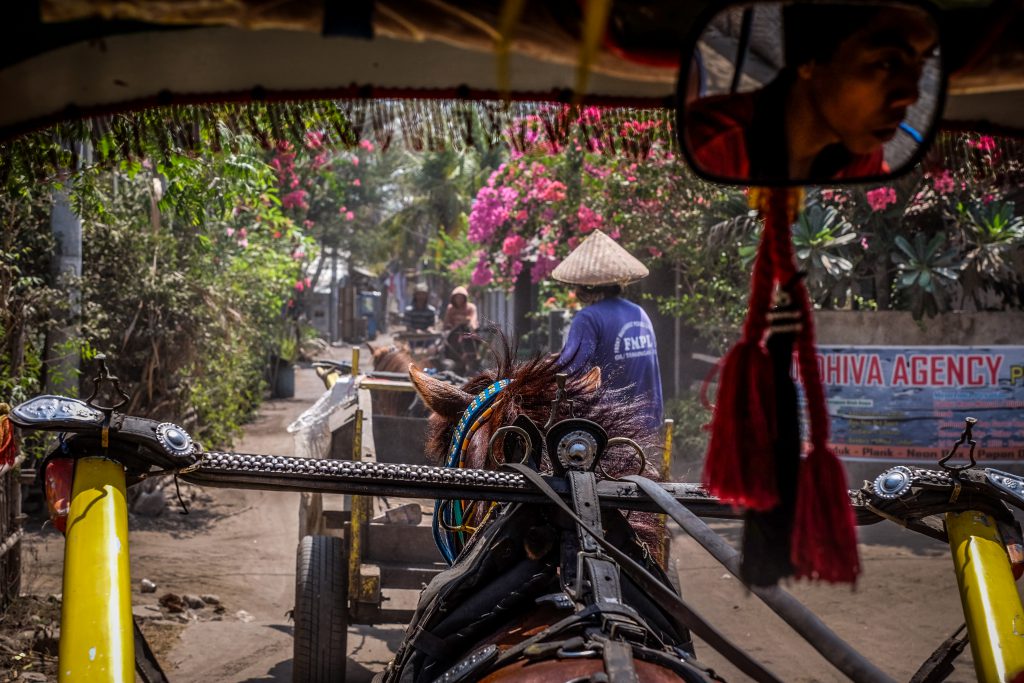 6. You don't really need a lot of stuff. 
After packing your suitcase for the hundredth time, paying for the excess luggage, and taking hundreds of flights, you begin to understand that you actually don't need that much. Take only the essentials, and if you really need something you didn't bring, simply buy it on the road. 
Yes, you can find any clothes, medicine, or an umbrella in almost any country.
7. Life is actually longer than you think. Don't be afraid to try.
I'm astonished by how many things have changed and how many experiences I've had when I look back over the past five years. 
Yet, it's been only five years. 
It's okay to try to live in New York for a couple of years and see if it suits you. It's okay to pursue a career you've always wanted to try and then switch to another if it doesn't work out. 
You don't actually have to stick to things for your entire life, even if society tells you otherwise.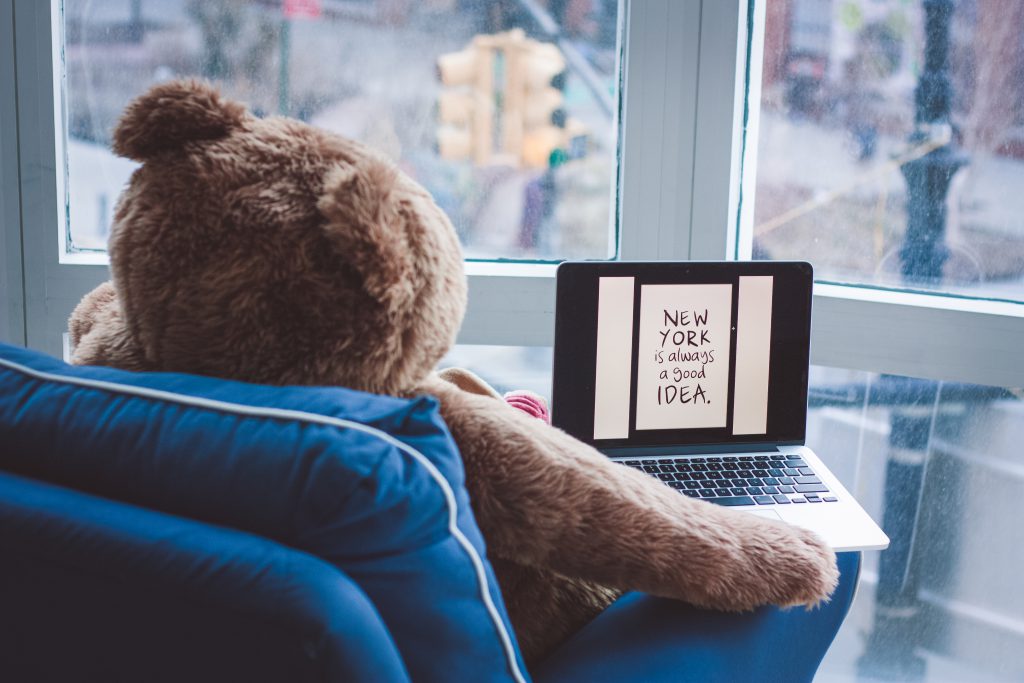 8. Experiences you have around the world can completely reform your whole identity. 
Experiences change people. When you are in a different country every couple of months and constantly going out of your comfort zone, those experiences are happening regularly, compounding, changing your default set of beliefs, and reshaping you as a person much quicker than it may happen in regular life. 
9. The best time to travel is right now.
You won't believe how many people told me that they always wanted to do the same. If you actually want to do it, just do it.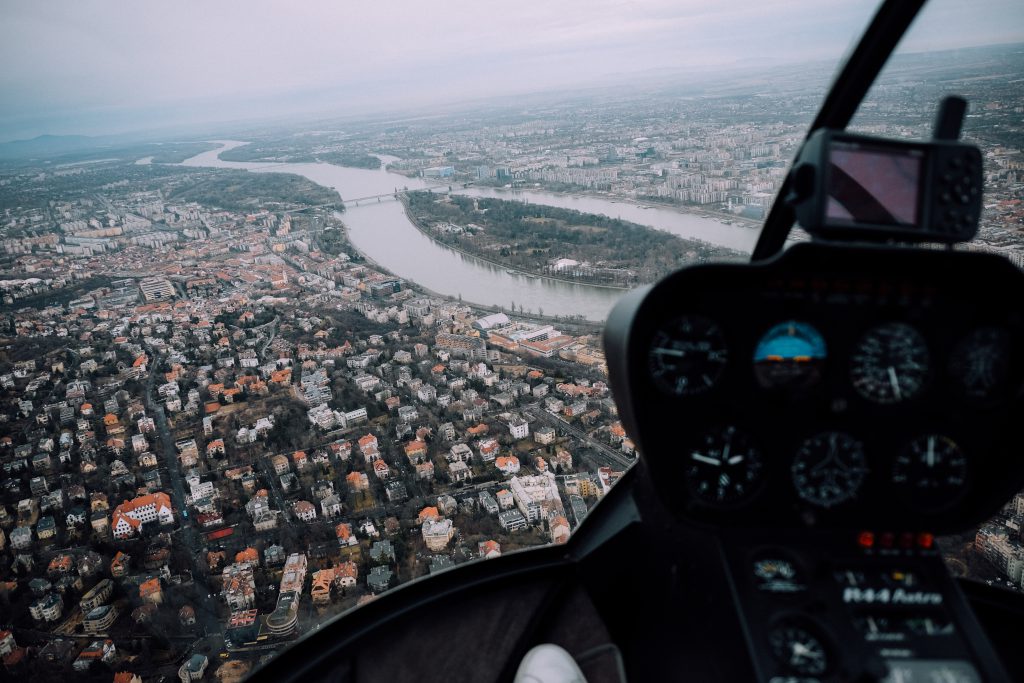 10. Full-time travel is a part-time job.
What country to go to next? Which area is the best to stay in? For how long should I stay there – one, two, or three months? Most likely, you'll spend about one-fifth of your time on planning, packing, flying, researching, and just thinking about all the organizational and unsexy things that no one talks about. A personal assistant helps, but you still have to be prepared.
11. Getting off Instagram is great for your mental health, making your travel experience better. 
You have no idea what's going on behind the scenes of those perfect pictures and videos of every "travel influencer." So stop measuring yourself against other people posturing, and start measuring against your past self instead. 
You'll also avoid disappointment because the ridiculously unrealistic pictures won't exaggerate your expectations for some places.
How will you know which places to visit? Ask locals – they always tend to have much better recommendations anyway.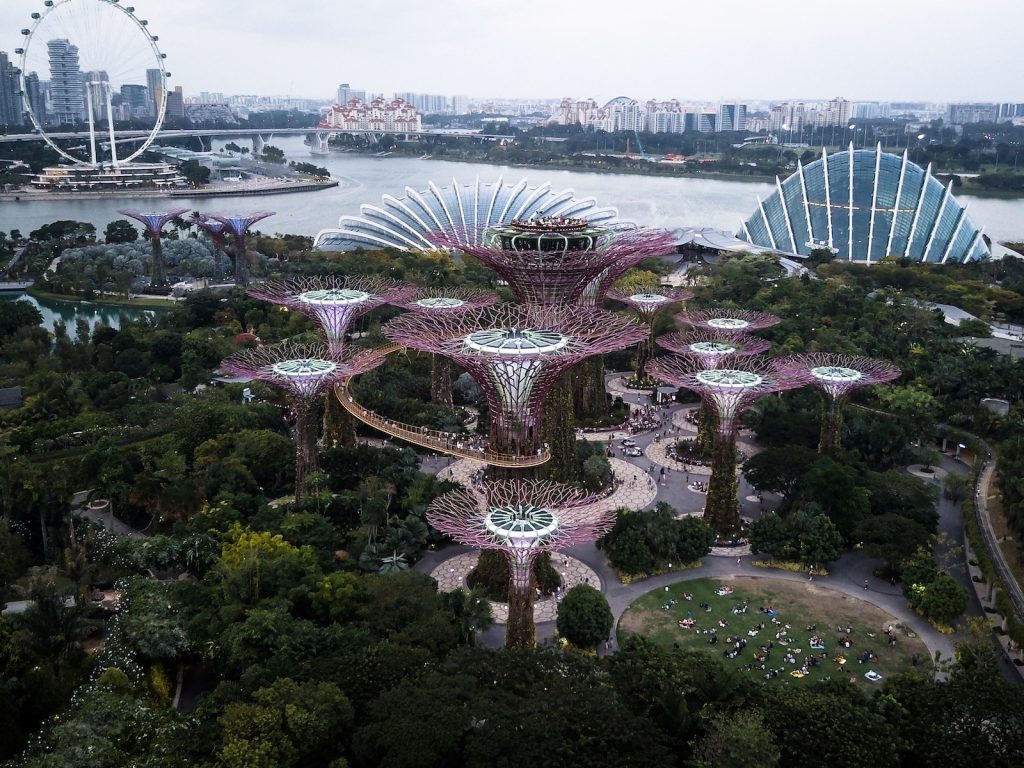 12. A set of rules always helps and saves a lot of time. 
For example, I don't stay in studios because I know that I feel much better when I have separate spaces for work, sleep, cooking, eating, and lounging. 
Or I always try to take either the first flight of the day or the last one, because later I'll feel bad about wasting the entire day on flying if I don't.
These little things add up and make the quality of your traveling life much better.
13. Don't count the countries you've visited. Count experiences.
Counting countries doesn't mean anything. You haven't actually been to the country if you only had a stopover for 12 hours and went on a city sightseeing bus tour. You probably won't even remember that after a year.
Do you know what you will remember, though, even after a decade? The experiences that you've had.
I'm a big fan of Jesse's Itzler idea of building a life resume instead of a work resume, and what's a better time to do that than while you travel?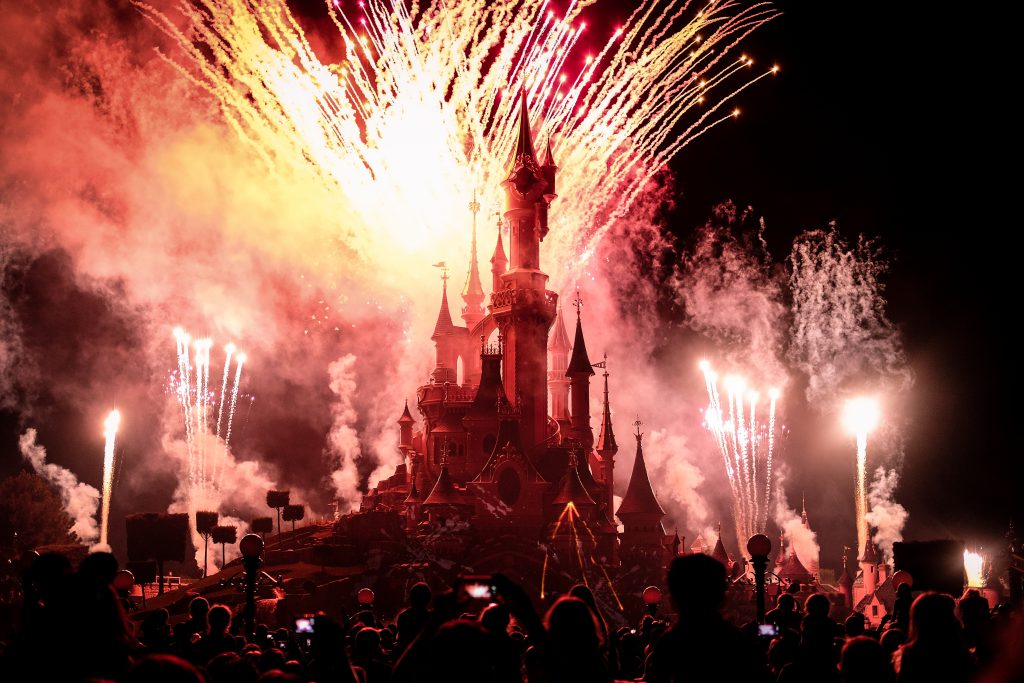 14. It's easy to get carried away. Get your priorities straight and keep a schedule.
I've met far too many people on both sides of the spectrum: the ones that go out and explore all the time while not getting any work done, and the ones that move to another country, and the only thing they do is work. 
Needless to say that neither approach is sustainable long-term, so the best thing to do is to have a schedule. 
I tend to explore the surroundings on Saturdays and Sundays and work during the weekdays. It may sound boring, but it works for me.
15. It's important to know when to stop and settle down.
At some point, the law of diminishing returns will kick in, and it won't make any sense to continue changing countries every month. You need to catch that moment and start a new chapter of your life.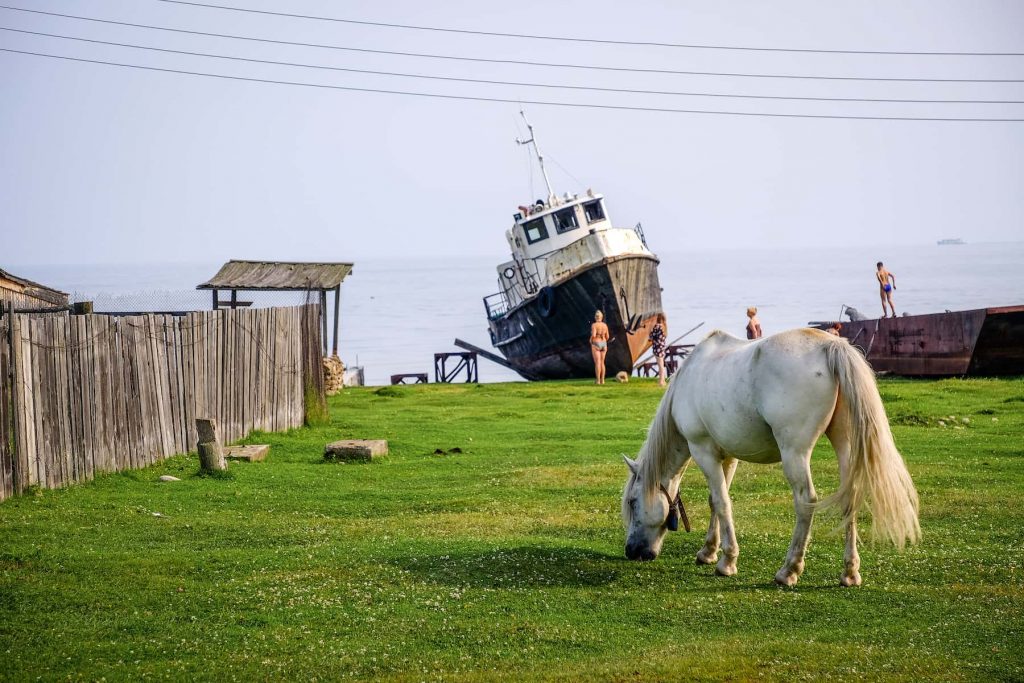 16. Wherever you go, you'll probably spend the same amount of money as you usually do. 
Many people think that if they move to some country in South East Asia, they'll automatically be spending way less money. 
And while this is true in some cases, most likely, you'll end up adjusting your lifestyle instead and spending the same amount you were back home, which is you in your comfort zone. For example, in Tel Aviv, I'd go out to eat a couple of times per week, but somewhere in Bali, I'd do that two or three times per day and end up spending roughly the same amount of money.
17. Know why you are doing this. 
There were quite a few times when I wanted to move to another country, but after questioning myself about the reasons, the one thing that came up way too often was "to escape." 
Escape from the problem I've had to deal with, escape from the unpleasant feeling I've been having lately, escape from the decision that I had to make. 
Moving is rarely the answer. You have to face these hard things and deal with them. If, on the other hand, the answer is to widen your perspective and shake the mundane, then, by all means, go for it.  
But know why you are doing this.
18. Don't try to "see it all."
In some places, it's almost impossible to see all of the exciting things the country/city has to offer, and it's okay. Remember that you can always come back or stay a bit longer.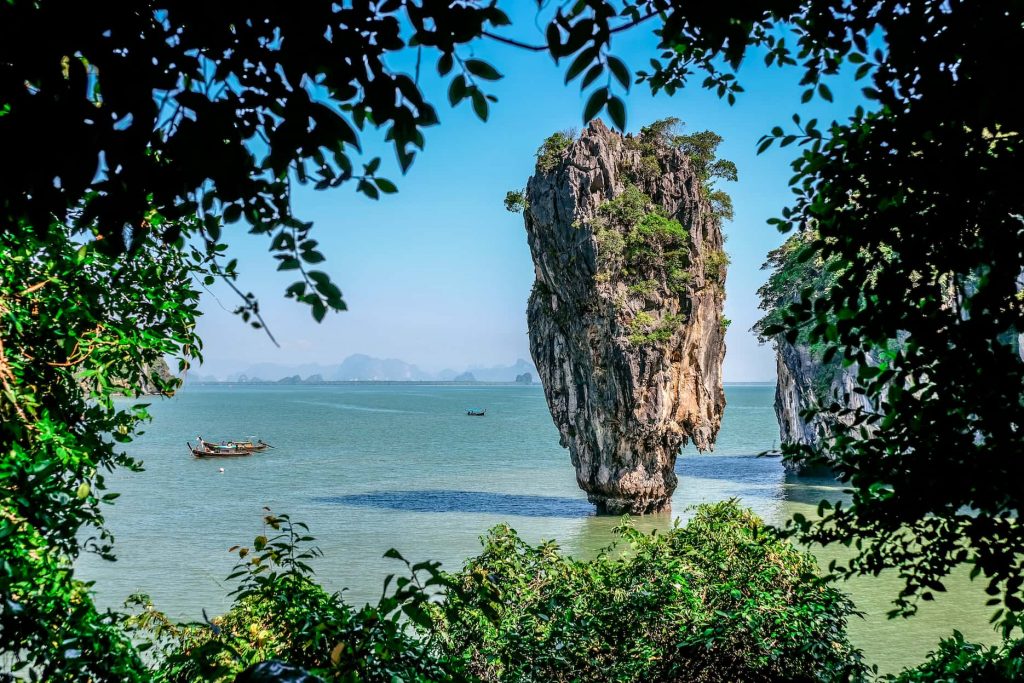 19. Not traveling is often harder than traveling.
This may not be true for everyone, but it sure is for me and some people who've been doing that for a while. 
It's hard to stop and not hop on a plane to another exciting destination, but instead spend that time and energy on the exciting project that offers more long-term benefits or with the great people that you've met in that place. 
When you continuously travel, moving becomes your default, and considering other factors takes a conscious effort. 
20. Make an effort to keep in touch with the best people you've met.
Too often, people forget about someone they've met on a trip simply because they are from a different country. 
While it would've made some sense twenty years ago, the chances are that today, you spend most of the time with the people closest to you, online – on Twitter, Instagram, Facebook, over email, or any other corner of the interweb. 
So why limit your circle of friends geographically if you can surround yourself with the best people from all over the world?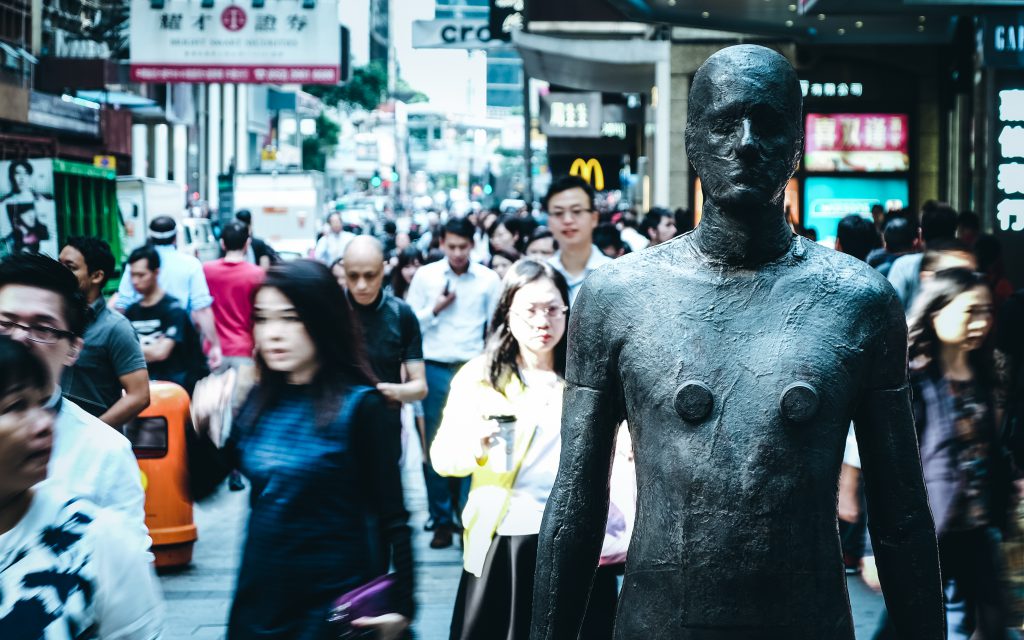 21. Imagine yourself as the first explorer of the world. 
When you read dozens of travel blogs and watch a bunch of YouTube videos about the country you're planning to visit, you set certain expectations that may or may not ruin the experience. 
For your next trip, try to go blindfolded while keeping an open mind and see what happens. 
The less you're expecting, the more you can enjoy what actually happens. 
22. Learn to enjoy transient relationships.
Most of the relationships formed on the road will be very brief, but it doesn't mean that you shouldn't enjoy every minute of them. 
Smile first, ask deeper questions, and be more open – that way, these short interactions will not only be a great way to learn about the country but may as well become the highlight of your trip.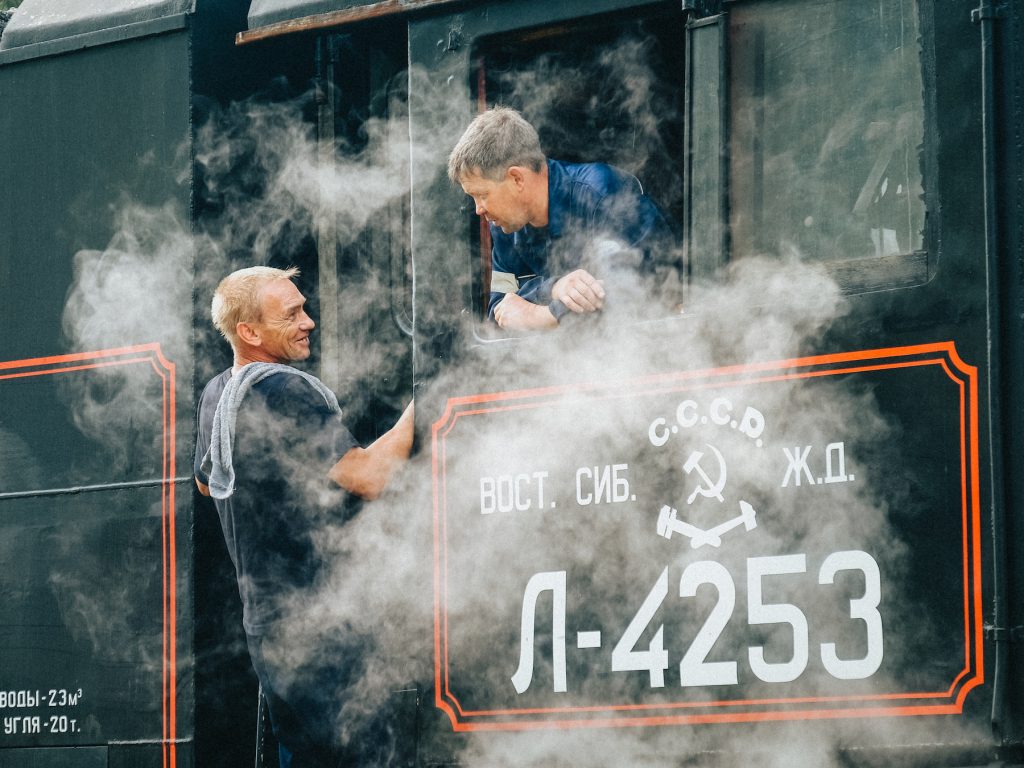 23. Keep a diary. 
There's a hundred percent chance that you will forget almost all of the precious moments you have experienced and all of the lessons you've learned from your travels. 
Daily dairy in any format you prefer – text, video, audio – can not only help to remember those moments and lessons better but also help to understand and experience them on a deeper level.
24. Getting to know fewer countries well is better than visit more countries knowing nothing about them.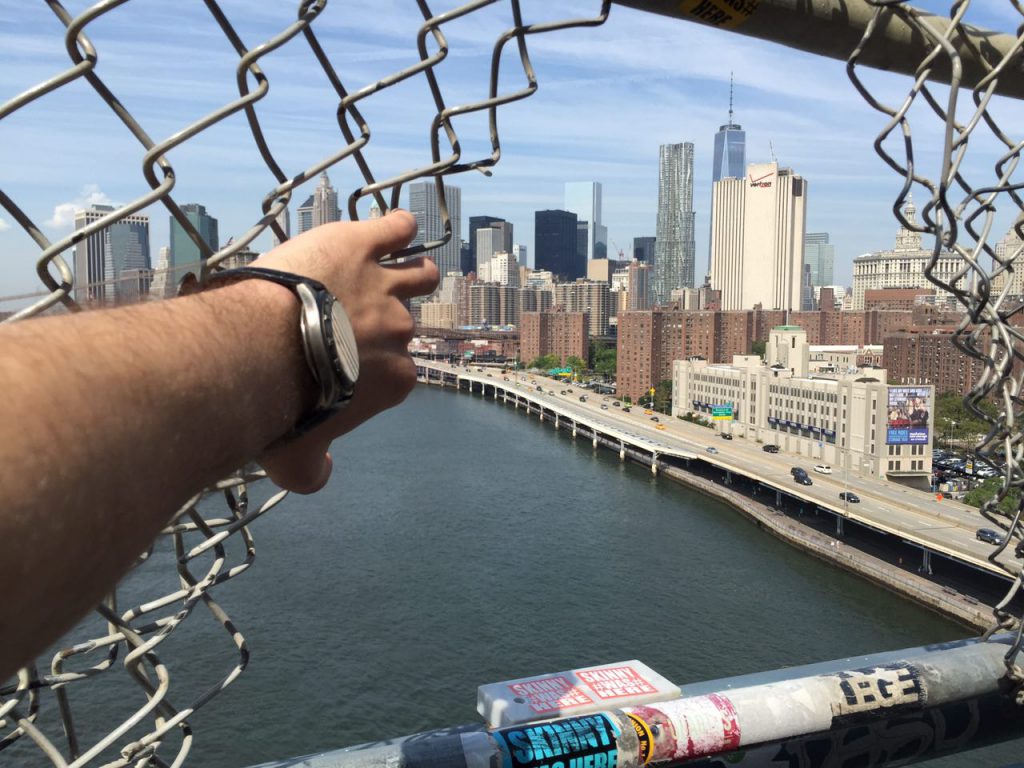 25. Find out the most popular area of the city you're staying in, and never go there.
In most cases, this will be the part that was surrendered to tourists, which is never a good thing.
Find out where the locals go (the easiest way to start is by asking your Airbnb host), explore the residential areas, visit the local markets – that's where the actual life happens, and that's where you'll start to understand the city you're in. 
26. High-end travel gear and clothes are worth it.
I've been wearing the same set of t-shirts from Outlier and Wool&Prince for three years now, while I would've had to buy a new t-shirt from Zara or Uniqlo every couple of months. Oh, and they also lighter, need less washing, and don't take up as much space in your suitcase. 
Those $300 backpacks? Also worth every penny for the peace of mind and the comfort they bring.
27. Some people don't like to travel. And it's okay.
Don't try to impose your traveling religion upon everybody. 
Just as CrossFit is not the best sport for everyone or keto isn't the diet that fits all, traveling isn't the most appealing activity for lots of people. Leave them alone.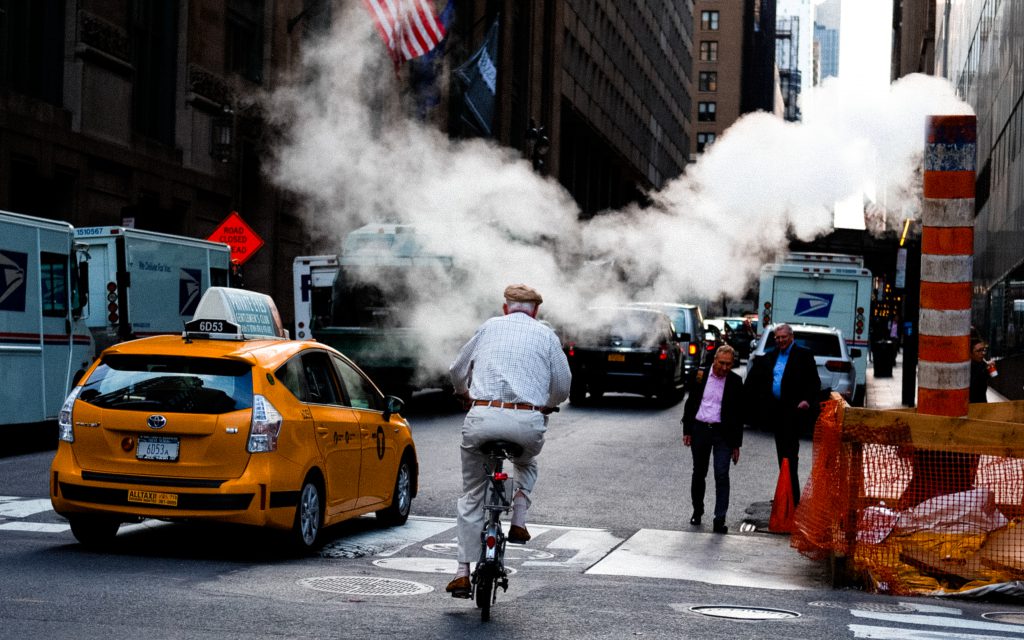 28. Traveling alone is underrated.
Nothing comes close to how well you can get to know yourself than while traveling alone. The best ideas came to me while I was walking the streets of a new city by myself. Fascinating adventures happened when I got lost while traveling alone. It's also harder to build a deep connection with the city when you're with someone.
29. Create rituals along the way.
I take my parents to wherever I am in the world for a month once or twice every year. I eat at the same restaurant on the first day I'm back in Cape Town. And I still buy magnets in every country I visit. 
The memories of those rituals you've created along the way will put a warm smile on your face down the road.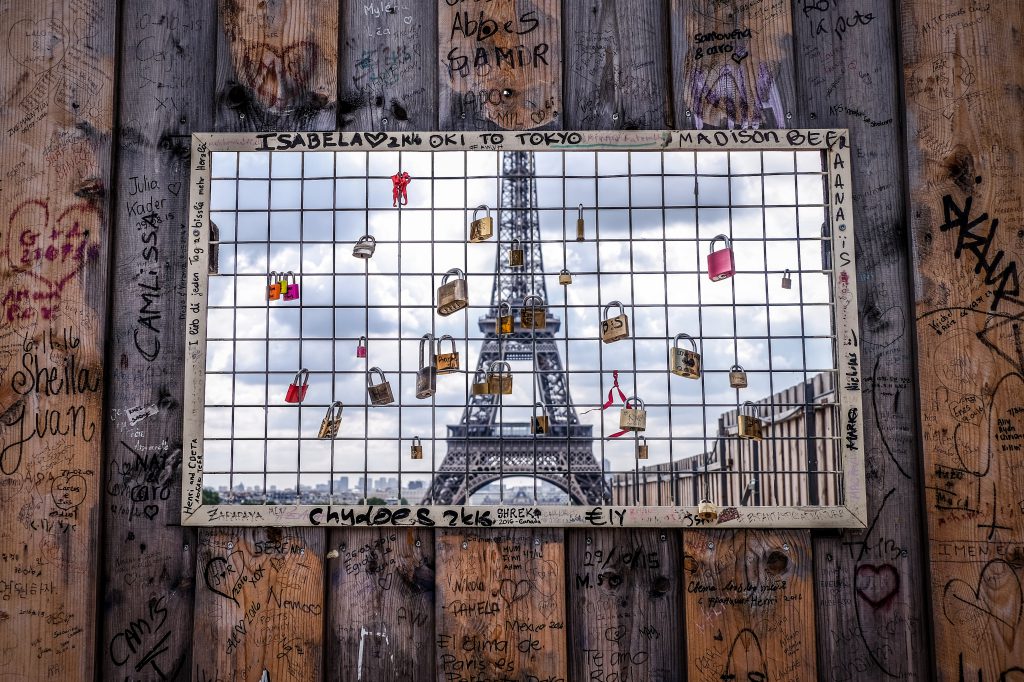 30. The magical country that will make you a new person doesn't exist.
There's a great piece on traveling by Ralph Waldo Emerson: 
"Traveling is a fool's paradise. Our first journeys discover to us the indifference of places. At home, I dream that at Naples, at Rome, I can be intoxicated with beauty, and lose my sadness. I pack my trunk, embrace my friends, embark on the sea, and at last wake up in Naples, and there beside me is the stern fact, the sad self, unrelenting, identical, that I fled from. I seek the Vatican, and the palaces. I affect to be intoxicated with sights and suggestions, but I am not intoxicated. My giant goes with me wherever I go."