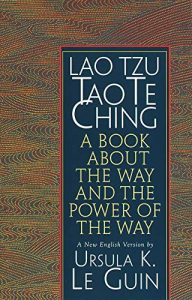 Author: Lao Tzu, Ursula K. Le Guin
Rating: 10/10
The timeless wisdom of Laozi (Lao Tzu) in one of my favorite translations. This is one of the few books that I carry a paperback copy with me wherever I go and read almost daily.
Highlights
Always without desire we must be found,
If its deep mystery we would sound;
But if desire always within us be,
Its outer fringe is all that we shall see.
Where the Mystery is the deepest is the gate of all that is subtle and wonderful.
Misery is what happiness rests upon.
Happiness is what misery lurks beneath.
(Visited 42 times, 1 visits today)